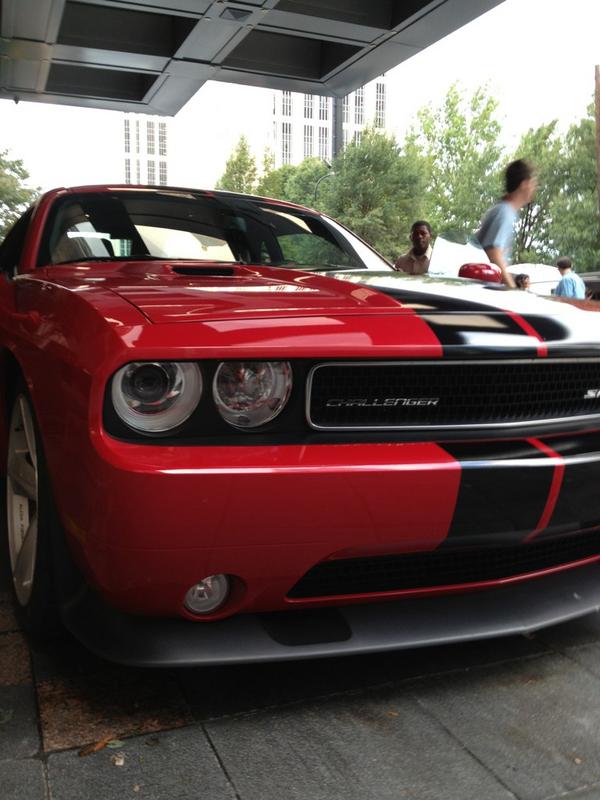 While I'm honestly the last person to care about celebrity sightings, I can make an exception every now and then.  Case in point: the mythical Silver Fox has been spotted in Atlanta.  Anthony Bourdain, known to his friends and cohorts as Tony Bourdain, is in Atlanta right now filming for the soon to be defunct TV show "The Layover."
While I'm not sure when this episode will air, it is in fact the final shoot for The Layover … so there's something momentous in that.  So if you happen to see a sporty red Challenger whizz by you over the next few days, don't be alarmed.  That's just Tony being Tony.
He's already been firing some guns with Empire State South exec chef Ryan Smith and he dropped in at Octane Coffee/Little Tart Bakeshop in Grant Park.  There are a few more destinations sprinkled in … but what fun is it if I tell you all of that now! ;-)  #MuHa
For those unfamiliar, The Layover is a show geared towards those food curious travelers who are simply in town on a mere pit stop.  It's on the Travel Channel, and even though I prefer No Reservations (Tony's other show) … some Tony is always better than no Tony.